Toyota » Landcruiser » Landcruiser 100/105 Series Diesel 1998-2008 » Landcruiser 100/105 Series Diesel 1998-2008
Stage 1 - ?kw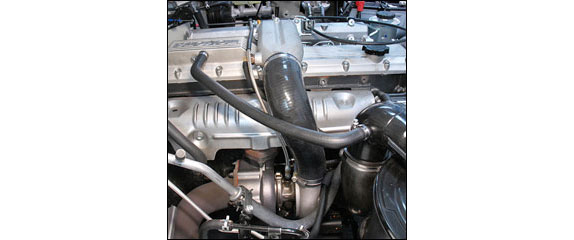 Stage 1 includes installation of the

Safari Turbocharger System for the 70 Series Wide Nose Body Toyota LandCruiser - 1HZ 4.2L Diesel Engine.



The heart of the Safari turbocharger System is a super-compact and highly robust air-cooled turbocharger with custom Safari aerodynamic configuration. Through thorough engineering and development, the result is a turbocharger that is ideally suited to the dynamics of the vehicle and with extremely high durability compared to regular diesel spec turbochargers commonly found in retrofit turbo systems.

With a Safari Turbo system you not only enjoy a huge boost in power and torque, you get it with the added bonus of improved fuel efficiency when under load - which means greater operating range. The turbocharger has the extra horsepower capacity to be combined with the stage 2 kit when the user chooses to upgrade.
Have a question about Landcruiser 100/105 Series Diesel 1998-2008 Stage 1 - ?kw?